Experimental micro lot from COE winner to land in Australia
Experimental micro lot from COE winner to land in Australia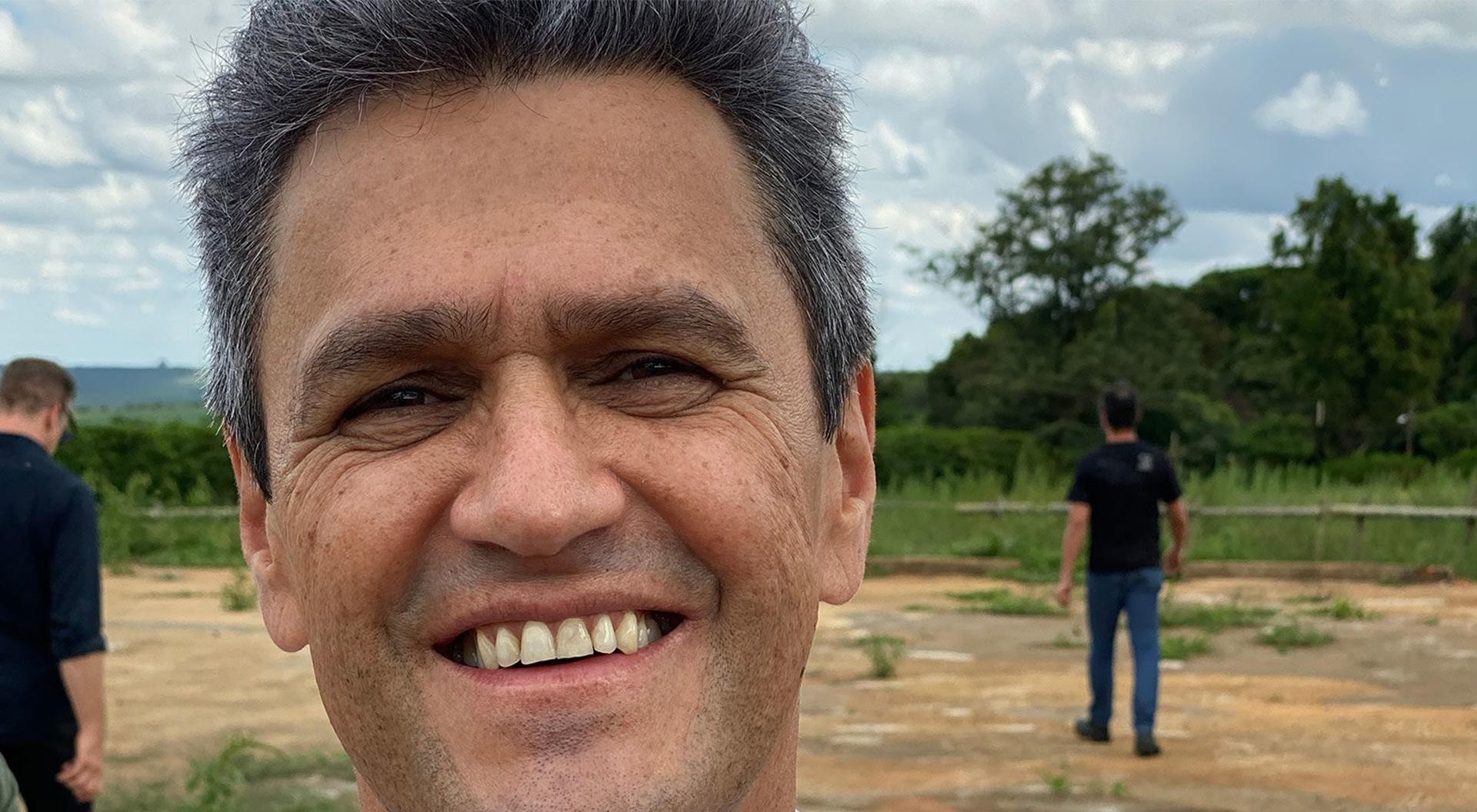 This lot was submitted to the 2020 Cup of Excellence Brazil and was fermented in an oxygen deprived tanks for 96 hours. The coffee is confirmed to be in the top 35.
Ismael says it provides a multi-layer profile and fizzy sensation with red-fruit flavour.
Ismael and Andrade Bros Estate is at the forefront of fermentation and drying experimentation in Brazil, with microlots frequently appearing in Cup of Excellence auctions and regional Cerrado contests.
Ismael sees the Australian market as one of most progressive and wants more roasters to experience his products.
The coffees will be available through Minas Hill and SAGA.
"I want everyone trying our coffees – we reduced our margins in conjunction with Minas Hill and [South American Growers Association] SAGA as we believe everyone should have specialty coffee in their blenders, without compromising their budget," Ismale says.
To that end, Ismael is releasing another two coffees simultaneously in Australia, designed to be great Brazilian blenders.
From Sao Silvestre farm, he's sending his Cerrado Primero, a perfect coffee for espresso blends, with low-acidity, lots of chocolate, super-sweet, slightly citric, and a clean profile. This coffee will be available through SAGA.
Another coffee will be from Sao Bento farm, a Red Catuai varietal, also displaying lots of chocolate, a strong characteristic from Cerrado, and a big punch of caramel. This coffee
is available through Minas Hill.
Marcelo Brussi, CEO of both traders, says while SAGA will also trade regional single-origins and Colombians, Minas Hill will be focusing in unique, high-scoring lots and micro lots.
"We want every roaster to be connected to the best of Brazil, reputable and environmentally-minded producers. Coffee must have a name and be traceable, something SAGA and Minas Hill is proud of for nearly 10 years of business," Marcelo says.
All three coffees are available for pre-order.
For more information, contact Minas Hill at info@minashill.com.au or SAGA at info@sagacoffee.com.au
Author: www.beanscenemag.com.au
Font: https://www.beanscenemag.com.au/experimental-micro-lot-from-coe-winner-to-land-in-australia/
Related News: